---
Septembeerfest 2020 Update
After much thought and discussion, we at the Heart of the Valley Homebrewers have decided to postpone the Cancelled: 13th Annual Septembeerfest! until next year, in an effort to ensure the safety and well-being of our attendees and participants. If all goes well, we'll be able to get together in 2021 and raise a toast to the Willamette Valley's best craft beer, cider, and mead.
But stay tuned to our page as we announce upcoming Corvallis Beer Week events that'll allow us to safely gather together, enjoy a beer or two, and enjoy the wonderful community around us.
Cheers!
---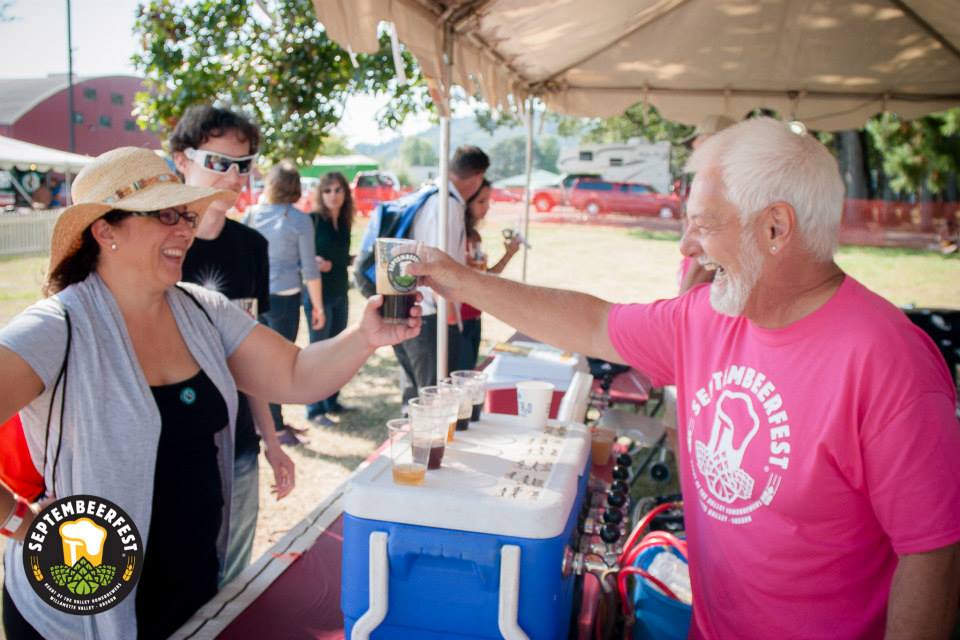 Septembeerfest founded, and has been hosting by Heart of the Valley Homebrewers since 2007. Every September on the last weekend of summer, a group of Oregon breweries descend upon Avery Park in Corvallis, Oregon. Members from Heart of the Valley Homebrewers, local charities, and individuals volunteer their time to help serve beer to participants. Proceeds for Septembeerfest go back into the community and other charitable organizations within the region.
To learn more about Septembeerfest, check out the official website and social media links below.
Official Website: Septembeerfest.org
Facebook: facebook.com/septembeerfestoregon
Other Articles & Media from Past Events

These are write-ups and videos made to promote Septembeerfest, or while at Septembeerfest. Heart of the Valley Homebrewers has no ownership over the content in these links. We do however appreciate all of the love we receive from the community and hope to keep it going well into the future!
– Septembeerfest – LiveCorvallis, LiveCorvallis: LINK
– Septembeerfest 2018, Visit Corvallis: LINK
– Septembeerfest, Brewbound: LINK
– Septembeerfest 2018, Visit Corvallis: LINK
– Septembeerfest Corvallis Oregon 2017, Beery Good Entertainment: LINK
– 8th Annual Corvallis Septembeerfest, Brew Public: LINK
– Septembeerfest on tap for Saturday, Gazette-Times: LINK
– Septembeerfest 2015 slideshow, S0rceress0: LINK
– 8th Annual Corvallis Septembeerfest, Brew Public: LINK
– Septembeerfest on tap for Saturday, Gazette-Times: LINK
– Septembeerfest 2015 slideshow: LINK